About ORNANS
Our objective is to provide educational opportunities for Perioperative Registered Nurses and Associates while providing a forum for discussion of issues regarding nursing practice, standards and competencies. We strive to promote and facilitate the exchange of ideas and concerns among Perioperative Nurses throughout the province and to promote awareness of the role of the Perioperative Nurse.
ORNANS Operating Policies
ORNANS Bylaws
ORNANS Forms
ORNANS Benefits & Activities
An Annual General Meeting at the end of the fiscal year.
Elections held at the Annual General Meeting.
Recognition for attendance at meetings and/or participation in ORNANS activities.
Financial assistance available for educational purposes if funding guidelines are met.
Active participation with College of Registered Nurses of Nova Scotia as a special interest group.
Celebration and promotion of Perioperative Nursing during O.R. Nurses' Week in November.
Provincial Executive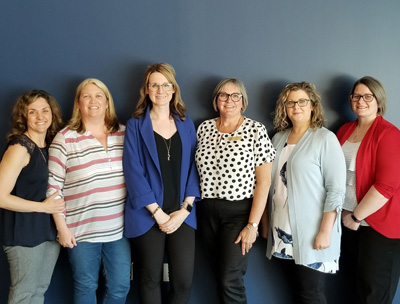 President
- Vacant
President-Elect
Amy Earnshaw-Romans RN, BScN, MHM, CPN(c), ENC(c)
Perioperative CNE for the VG/DGH OR's in Halifax
Past-President
Cindy Fulmore RN BN CPN(c)
Casual staff, Victoria General 11A and
The Landings Surgical Center, Halifax
Secretary
Shelley Haynes RN BScN
Perioperative Nurse Educator
Registered Nurses Professional Development Centre
Halifax, Nova Scotia
Treasurer
Tanya Townsend, RN, BScN, CPN(c)
Clinical Nurse Educator: Perioperative Services EZ
Cape Breton Regional Hospital
ORNAC Board Director
Phương Nguyễn
Email:
directorns@ornac.ca
Regional Executive
Halifax Regional Municipality
Regional Presiding Officer - Vacant
Secretary / Treasurer
Erin Thibault RN
IWK- peds OR
Email: thibault@dal.ca
Annapolis Valley
Regional Presiding Officer
Diane Fanning
Email: diane1ofakind@gmail.com
Secretary / Treasurer
Karen Bennett- looking for new treasurer
Email: k.cbennett@ns.sympatico.ca
Amherst
Regional Presiding Officer
Joe Veinotte
Email: Joseph.veinotte@cha.nshealth.ca
Secretary
Laura Gould
Email: rlgould@eastlink.ca
Co-Treasurers
TBD
Email: n/a
New Glasgow / Truro
President
Shaunna Vaughan
Email: shaunnalyne@hotmail.com
Secretary
Joann Clayfield
Email: joann_clayfield@hotmail.com
Treasurer
Debbie Wynne
Email: debbie.wynn1963@gmail.com
Cape Breton
Regional Presiding Officer
Lauren Amadio RN, BSc.N, CPN(c)
Clinical Nurse Educator
Email: laurenamadio@hotmail.com
Secretary / Treasurer
Matthew Rizzato RN, BSc.N, CPN(c)
Arthroscopic Service Lead, CBRH
Email: matthewrizzato@gmail.com
Antigonish
Regional Presiding Officer
Kim Green
Email: kimberly.green@nshealth.ca
Secretary / Treasurer
Amanda MacDougall
Email: Macdougall.amandaj@gmail.com